Last week I made these hats for my two oldest boys. I added a crochet beard to each of them.
I used the same yarn to finish this tam that I started a couples weeks ago.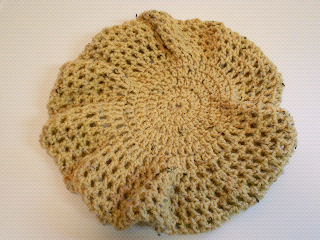 I used this book to create this yellow shirt. It came out a little small. I may use a different color yarn to make it again a little bigger.
This is a custom made crochet beard I made for a friend's son. I previously made him a little beanie so I made this with buttons to match the beanie. =)
I felt like making something with my thread so I made a few flowers. =) I don't know what I'm going to attach them to yet, but I think they will be cute on a hat.
My friend came over to my house for a little while and while we were hanging out I taught her the crochet basics. I think she did really good for her first time. Her foundation chain wasn't too tight, her tension looks even. I think she's a natural. =)